Nitrogen deficiencies
Chlorosis of the basilar leaves and of the whole crown - Lack of growth or stunted growth - General yellowing of foliage, starting from older leaves - Loss of leaves under severe deficiency - Purplish colouration due to accumulation of anthocyanin pigments.
Phosphorous deficiencies
Green tissues are darker than usual, taking on a reddish or purple coloration - Leaves necrosis - Reduced fruit quality.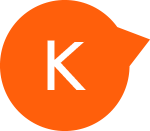 Potassium deficiencies
Marginal Chlorosis with foliar curling, especially at tips and margins between veins - Roots more susceptible to disease.
Role in plant nutrition
---

---
Nitrogen
Takes part in amino acids synthesis and plays an important role in protein development and in chlorophyll synthesis.
---
Phosphorous
Contained in the cell membranes, favourites the growth of the meristem.
---
Potassium
Regulates stomatic functions and takes part in protein synthesis.
Damaged crops
---

---

Top fruit

Greenhouse vegetables

Field vegetables